JAPAN DISTRIBUTION CENTER
本公司一貫采取質量管理,庫存管理的制度。
可以在網上訂貨。
有各種器件的加工服務
Assured quality control, product management, quick delivery...our distribution center continuously strives for excellence. We continue to work toward improved distribution systems, including a proprietary bar-code management system, an intensive inspection process, and wireless LAN networks in the distribution center.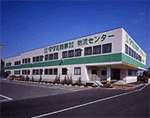 HONG KONG WAREHOUSE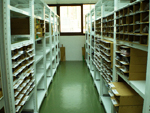 本公司采取條型碼管理器件的進出入
We have introduced a proprietary bar-code system for product management. In-storage lot management, shelf number management, picking check, delivery planning, process management, and labor management allow us to track and ship our products with remarkable reliability, speed, and precision. This system enables overnight delivery of ordered items.

RELIABLE STORAGE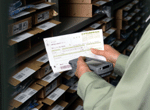 器件管理中心里所有的地板,工作臺,貨架都有抗靜電的保護。
工作人員也都要穿抗靜電的鞋子,衣服等。
除了抗靜電的保護以外,本公司還采取濕度的保護。需要密封包裝的器件,放在低濕度的密封貨架里。出貨時,重新作低溫幹燥處理,密封包裝。
All of our floors are anti-static IC floors. The utmost attention has gone into selecting our workbenches and staff. In recent years, both static electricity and humidity have come to be regarded as crucial factors in storage control. For reliable storage, Takumi keeps unsealed products in low temperature storage, or re-bakes them for use.

TAPED and REEL SERVICES in HONG KONG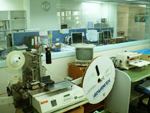 各種貼片可以作盤裝
Our new embossed taping machines help meet rapidly expanding surface mounting needs.